UPcoming Events
October Fundraiser
Friday October 17th @ 5:00 p.m.
Gamba's in Merrillville.
Tickets are $100.00
Announcements!
Dear Voters,
During the recent May primary, many of you extended your confidence in me, with a nomination to represent you in the November General Election, for the office of Lake County Assessor. I am expressly grateful and stand prepared to take over on January 1, 2015. Thank you for the support not only last May, but throughout all of the years youíve allowed me to represent you.

With November 4th (Election Day) being a short period away, I am making a final appeal to all of you. First, please remind your contacts of Novemberís election and encourage them to participate. Secondly, for your convenience, there are voting alternatives including early voting locations and the absentee ballot process. For more information, please visit our website or contact us directly.

Anyone in possession of a Jerome Prince yard sign please put them out in preperation for the upcoming November 4th election
-----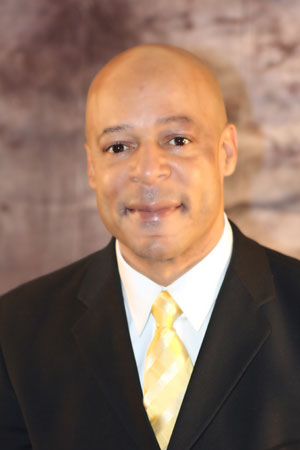 A letter to Lake County Voters
I'm taking this opportunity to touch base with each of you. As you know, our primary is coming up quickly. I, Jerome Prince, have announced my candidacy for the position of Lake County Assessor.
Please let me take a moment to review my skills and qualifications for this critical position in Lake County government.
I am a resident of Lake County, and a life-long Democrat.
I recently received my Indiana Level 3 Assessor-Appraiser certification, the highest designation awarded in the state and a requirement to run for this office. Equally important, I have actually worked as an assessor for many years. I worked at the Calumet Township Assessor's office for 11 years, helping numerous taxpayers understand their property taxes and making those taxes fair and more accurate.
Since 2008, I have served the citizens of Lake County as a County Councilman. During that time, I have gained significant experience in understanding the local budget process, reduced expenses and helped Lake County residents understand the many facets of local government. I have had to make tough and sometimes unpopular decisions, but understand that this is part of being an elected office holder.
As your County Assessor, I will bring these skills to the office from the start. My background and working relationship with the County Council and County Commissioners will allow for immediate success and make me uniquely qualified for the position as County Assessor.
There are many important tasks that need to be addressed by your next County Assessor, including on-time and equitable assessments. Also, we need to resolve a backlog of over 6,000 appeals that have lingered at the office for the last couple of years.
As your next County Assessor, I will bring experience, expertise and ethics to the position every day. I am asking for your support and vote in the upcoming election on November 4th.
Respectfully Yours,
Jerome Prince
Democrat Candidate, Lake County Assessor
If you are interested in working with the Committee immediately, please do not hesitate to contact me or my Campaign Manager Ron Gholson.
Jerome Prince: jeromeprince@mail.com (219) 381-4130 or (219) 980-4130

---
Announcements